Large Desserts & Pastries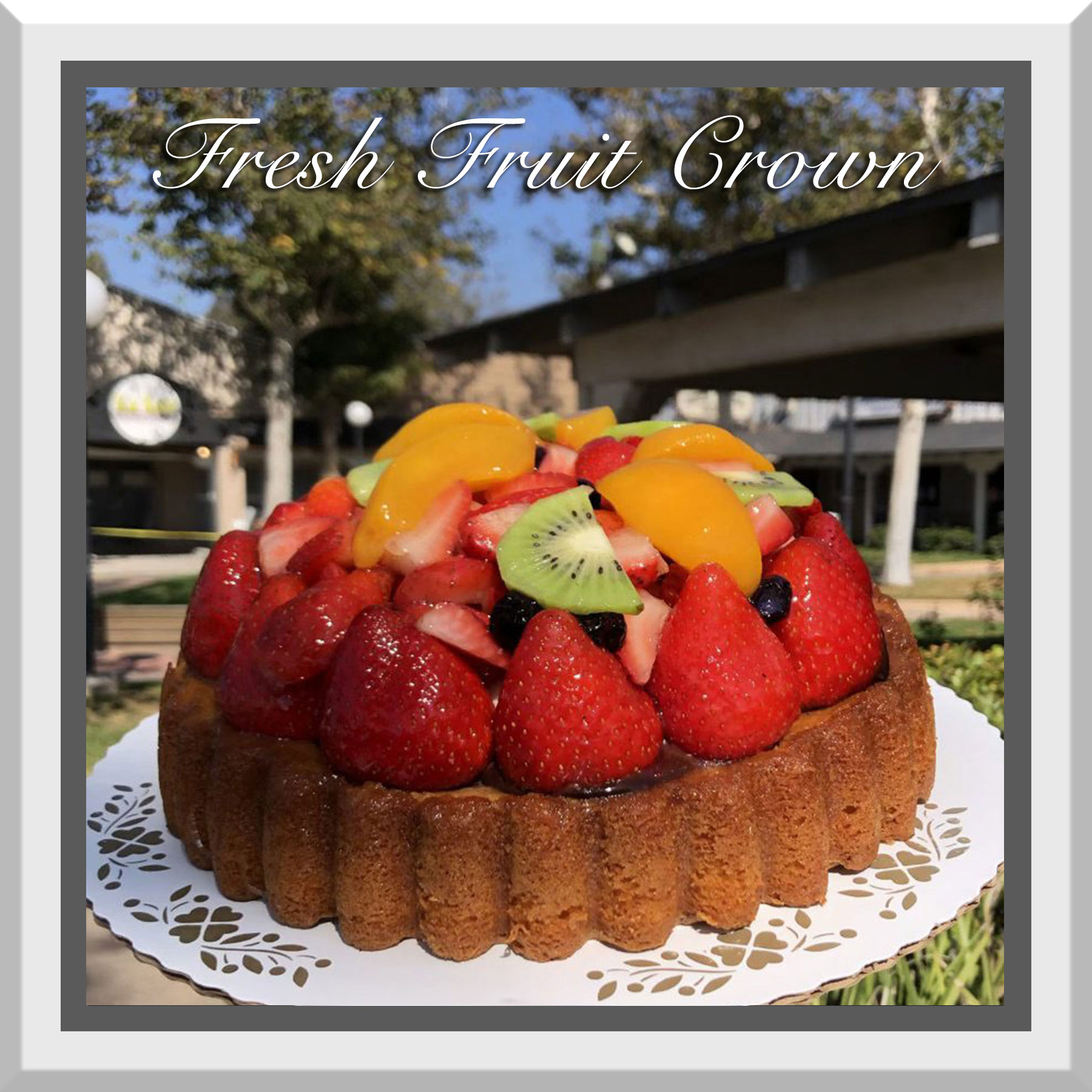 Fresh Fruit Crown
A vanilla cake base topped with a thin coat of ganache, Bavarian and assorted fresh fruits.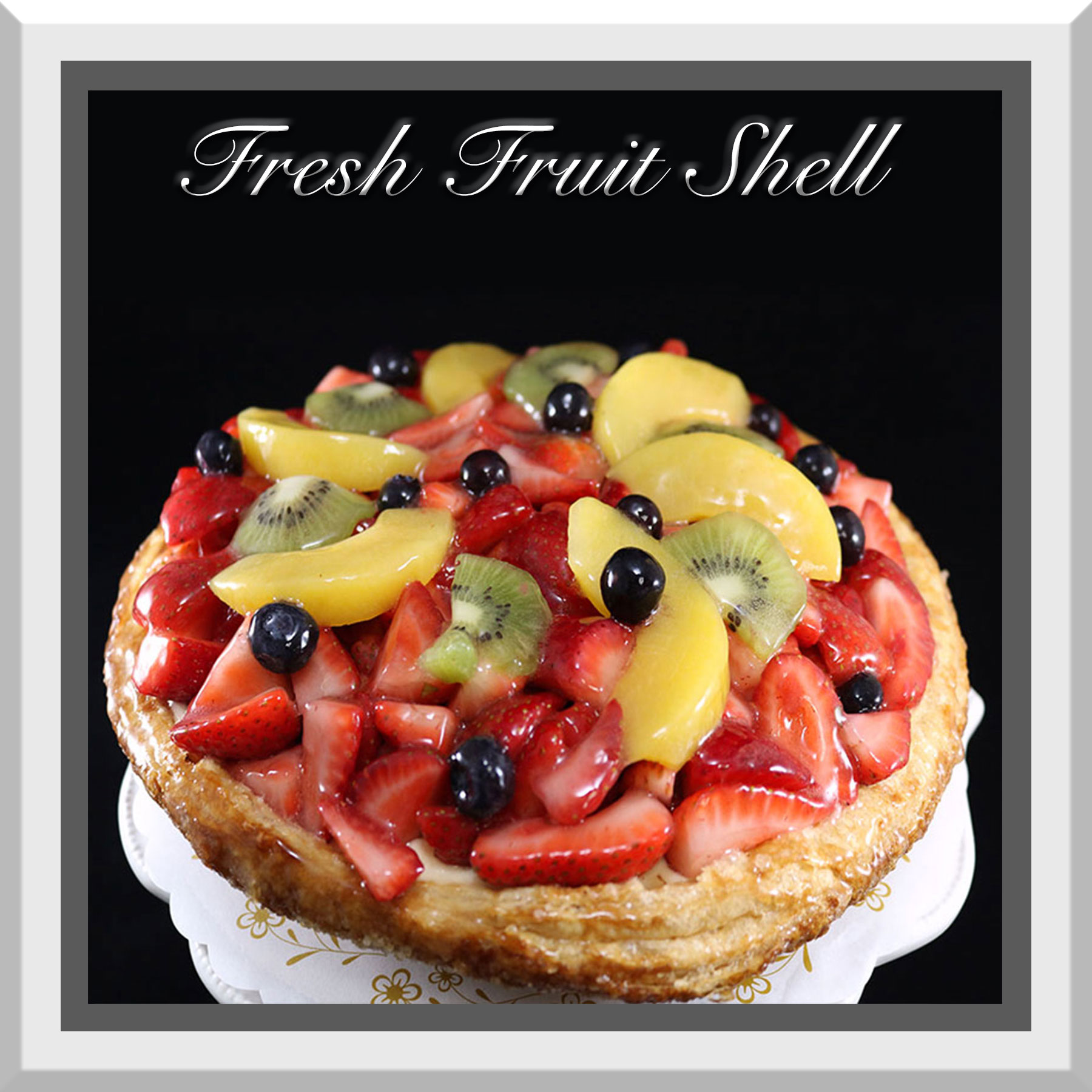 Fresh Fruit Shell
9" round sugar coated puff pastry, coated with a thin layer of chocolate ganache, topped with with Bavarian cream, freshly cut strawberries, peaches, kiwi, and blueberry w/ clear glaze.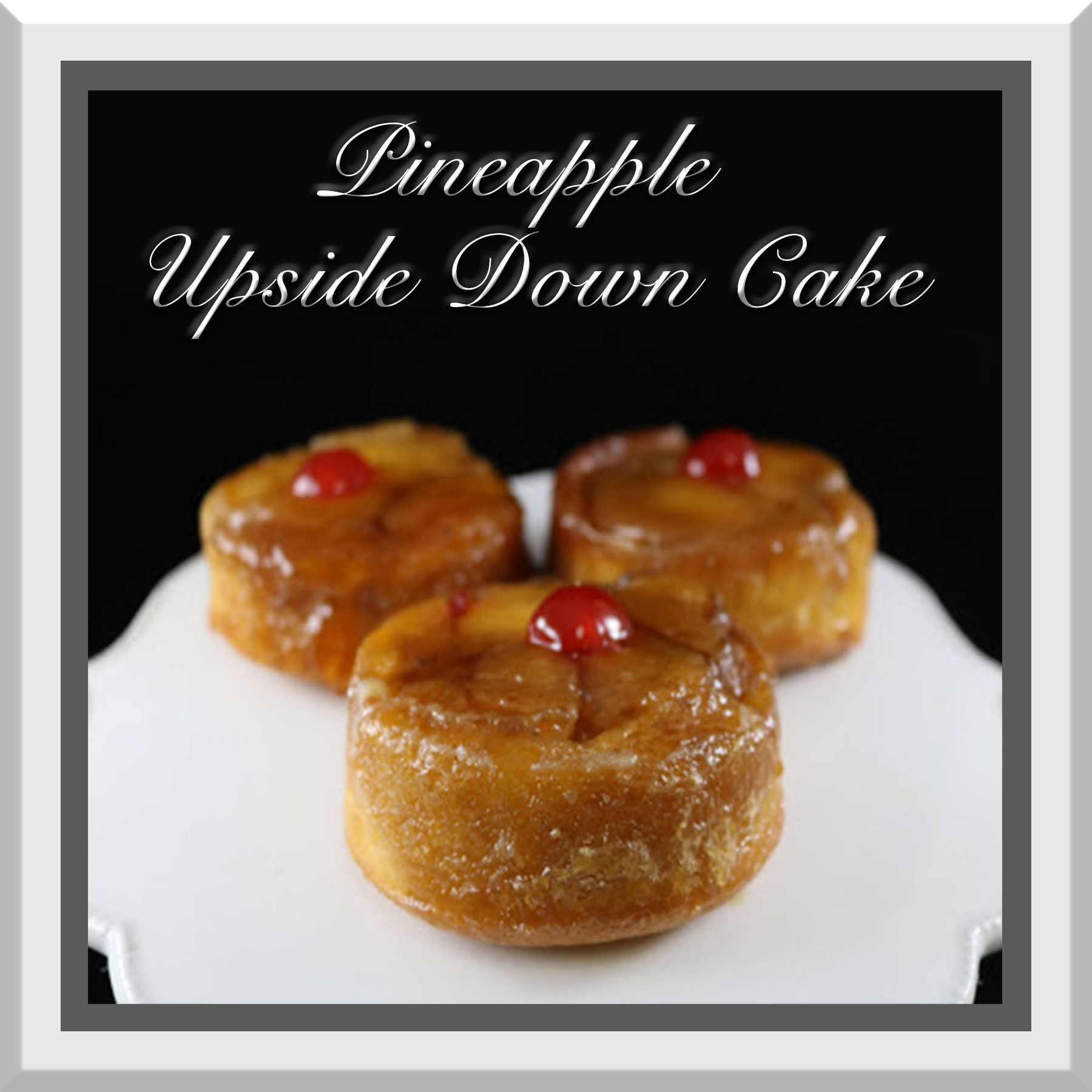 Pineapple Upside Down
Vanilla crumb cake baked with pineapples and sweet spiced butter, decorated maraschino cherries and apricot glaze.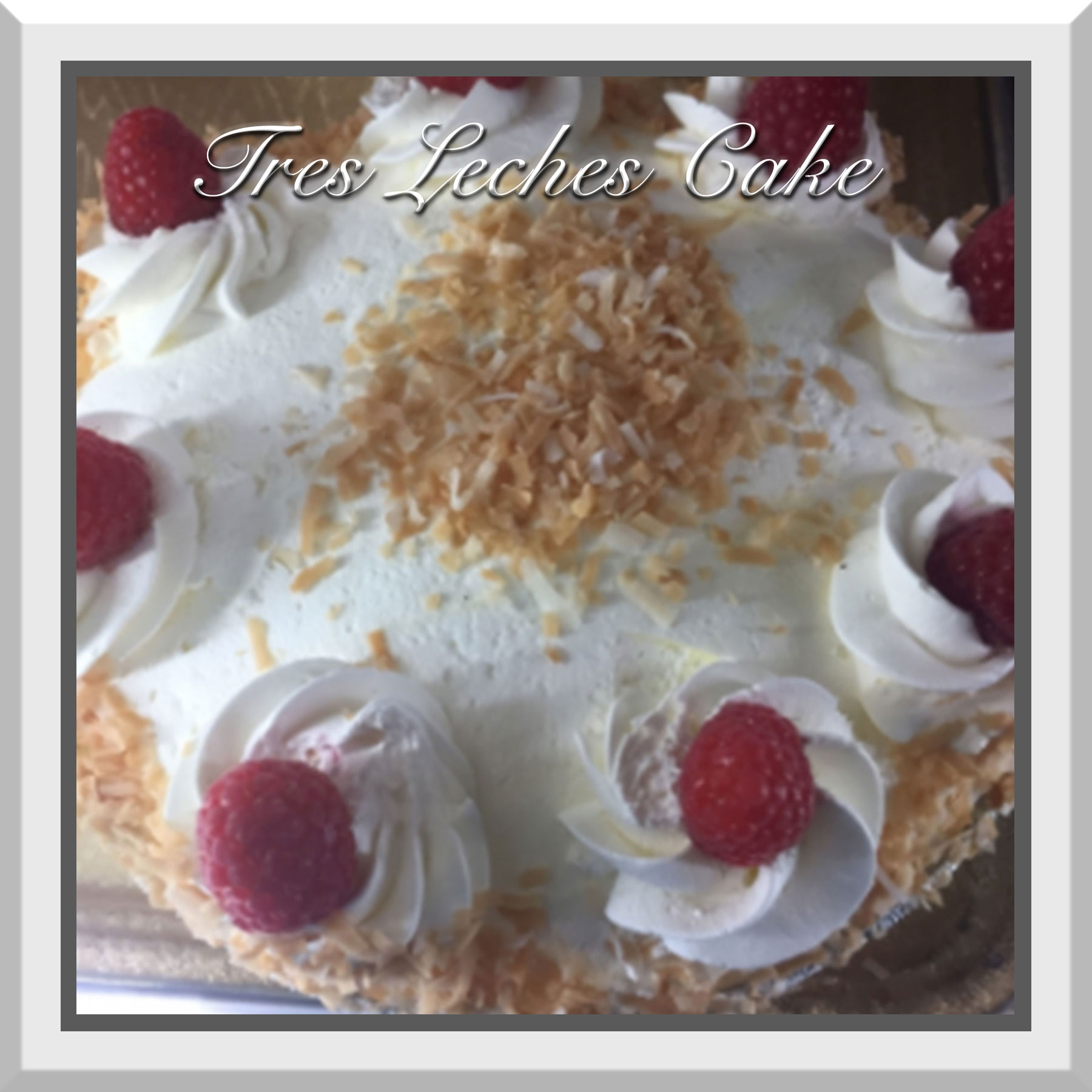 Tres Leches Cake
7″ vanilla chiffon sponge soaked heavily in three types of milk (evaporated milk, condensed milk & heavy cream), topped with Bavarian cream.